250+ Outdoor Living Spaces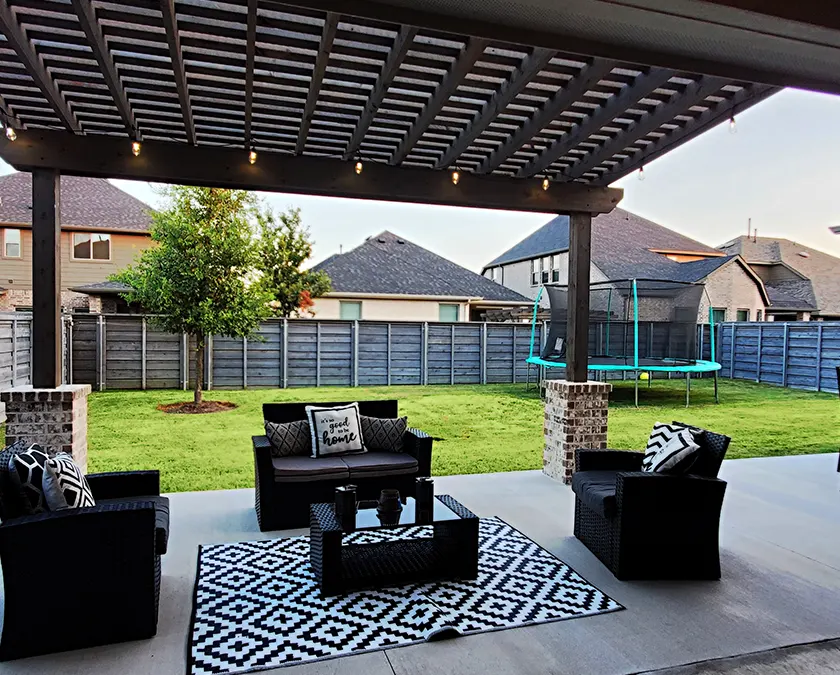 The Best Place To Spend Time As A Family
Balancing family time, work commitments, and daily chores can be a challenge. At the same time, you want to be together with your loved ones and create happy memories. There is a way to still have fun and reconnect without leaving home!
Whether it's playing a game, enjoying a barbeque, or catching up with friends – an outdoor living space can help you build those experiences. When you're looking for a cozy, inviting hangout place, a beautiful paver patio with comfortable seating is the perfect start.
With an amazing landscape and focal feature – like a fire pit or waterfall – for your viewing pleasure, we guarantee that your guests won't be able to resist joining you outside!
Unique Ways To Entertain Your Friends And Family
Designing your backyard into an outdoor living area is the perfect way to make any get-together more enjoyable.
There are plenty of fun things to do outside and entertain your friends. Have everyone over to grill out, spend time by the pool, or just enjoy a relaxing day outside.
For a movie night with friends, nothing beats an outdoor cinema. Big-screen TVs and sound systems bring the fun outside so you can enjoy watching your favorite flick in style.
Whatever you like to do in your free time, having your custom outdoor space is a sure way to make things fun.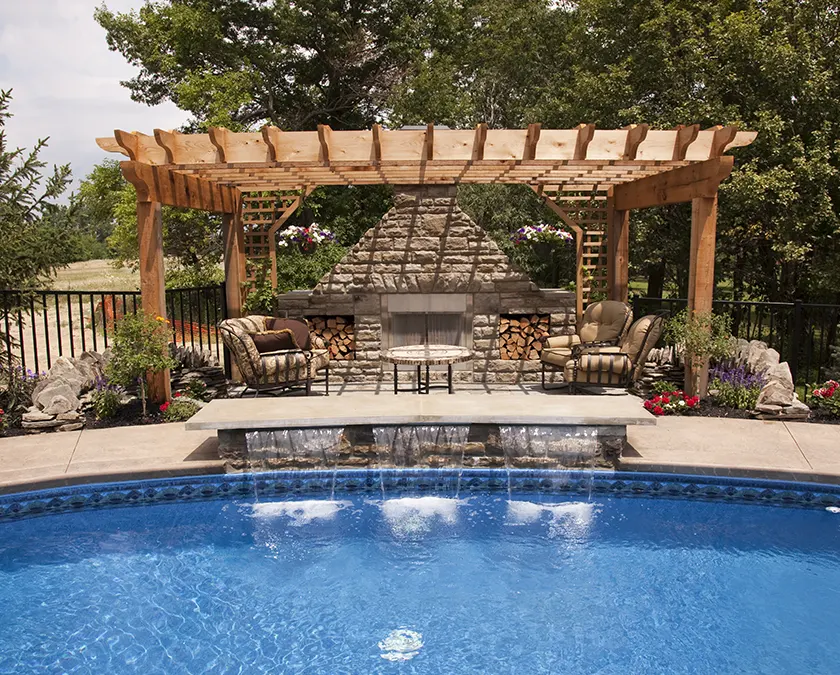 Redefine Your Home's Outdoors
Premium Services To Give Your Backyard A Resort-Level Makeover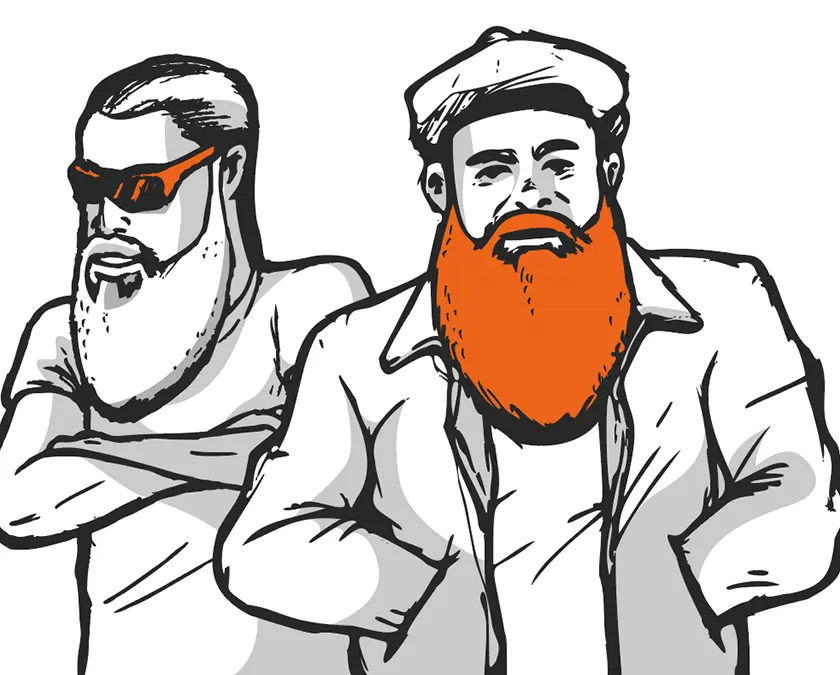 Built With Passion, Fueled By Your Dreams
For the past 5 years, our team led by owner Cody McKinley has been creating stunning outdoor spaces for homeowners like you. Cody's passion for finely crafted woodwork inspires him to turn ordinary backyards into perfect places for making memories with friends and family.
We know how important it is to have your own outdoor living space to raise your vibes and keep you in a good mood at all times.
From stamped concrete patios to outdoor kitchens to pools, we believe it is our privilege to redesign your outdoors. No matter how simple or complex your project is, we'll help you turn it into beautiful reality and give you the private retreat you deserve.
From the moment you reach out to us, we'll make it an unforgettable experience. Here's how it all works:

When you decide to improve your outdoor space, give us a call. Share your vision with us, and we'll provide you with ballpark pricing and schedule an in-home consultation.

We'll start building your outdoor space as soon as possible. We are efficient, have an eye for detail, and will address any concerns you have. That way you are always comfortable during the entire process.

When your project is finished, you'll have the chance to make sure everything looks exactly as you imagined. All that's left is to invite all of your friends and loved ones to enjoy your outdoor paradise.
We love helping families create their dream backyard. From landscape design to outdoor kitchens and everything in-between, we'll help make every detail count.
Outdoor Living Spaces Crafted
Outdoor Kitchens Designed and Installed
Landscapes Designed And Built
Pools Designed And Installed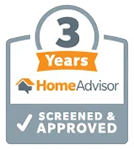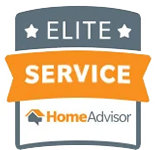 Trained And Certified Professionals
When you're looking for the best outdoor experience, you want to make sure that your needs are met and exceeded. At McKinley Construction Management, we work hard at delivering great service with high-quality materials and top-notch training. That way you get an amazing product built by a team of professionals.
Need Financing? We Got You Covered.
We believe every homeowner should have the opportunity to renovate their home and make their vision come to life without waiting for years because funds are tight.
If you've wanted to show your home some love for a while but haven't taken the first step because of finances, get in touch with us. We have 0% financing solutions to help make your project vision come to life.
Here's What Our Customers Say…
To give you an idea of the quality service you can expect, please take a look at some of our client reviews.
Cody and Chris with McKinley Construction Management are amazing! They have been a joy to work with though multiple home projects that happened in very short time.
They are professional and take a lot of pride in their work. I knew I was in good hands right away. They are so open to the vision for my home and even added their expertise to make the results perfect! They are always responsive, on time, managed all of the work start to finish, sent updates on progress and addressed any changes or concerns quickly.
I couldn't ask for a better partner in transforming my home!
MCM built my dream covered patio. They even made it bigger then the original plans, by request. Cody and Chris both were professional and patient with me, who didn't know a thing about this build and what it took to get what I wanted.
The crews were very nice and worked fast. Both Chris and Cody addressed all my questions and issues and made sure I was happy with everything. Cody was great with ideas and letting me know what would work or not.
Believe me, I made many changes as the project was happening and they accommodated them all! Chris worked more the back ground but was very responsive via emails and calls. I had LOTS of questions. He answered them all! I asked to meet a face behind the creation and he made an appearance with Cody on the final walk through.
They are both as cool as the beards they wear! I had MCM built out my concrete patio to the whole length of the house, a covered patio with electrical, installed fan and TV and also a fire pit area out in the yard.
Construction Crew Experience – We've had less than stellar experiences with construction crews using other companies, but the McKinley crew was top-notch.
They showed up every day of duration of the project at 8am and worked non-stop through the 100 degree temps until 6pm. The craftsmanship of the team was incredible to watch.
They hand cut and laid each stone paver to perfection. At the end of every day, they spent 15-30 minutes cleaning up the job site (again, an experience we had not had prior to using McKinley).
Look no further than McKinley Construction Management for all of your home project needs!
Enjoy Precious Moments With Your Family In A Unique Outdoor Space